Paso Fino Stallions for Sale

Geldings for Sale | Mares for Sale

Flying M Dictador - Do you want to own a Paso Fino stallion who is a proven winner, proven sire and a pleasure to own? Westwind Ranch is now offering "Dictador", your full package! Gorgeous Spanish looks, awesome temperament- acts like a gentleman to handle, and a pistol under saddle. Dictador is Performance gaited and won many championships including the West Coast National Grand Champion Performance Stallion, Oregon State Fair Grand Champion Performance Horse, and Colorado Grand Champion Performance Horse among many others. He has been an ambassador for the breed and been to Expos and Parades. We also enjoy trail riding him. He has sired many Paso Finos in the Northwest area and his offspring have gone on to win in the showring. His babies are distinct, have great temperaments, gaited, good looks and that Spanish flair. We have owned him many years and sadly, due to family circumstances we are looking for an excellent home for him. We stand him for $1,500. Pedigree Contact Cindy if interested.
His mother Turquesa Fina has her legion of merit with over 1,000 show points in the Performance Division. His sire Capitan de La Vitrina is an outstanding sire with 21 Championships from Colombia, Reserve World Champion Fino Stallion and numerous titles in the US and Fuero de Concurso in Colombia.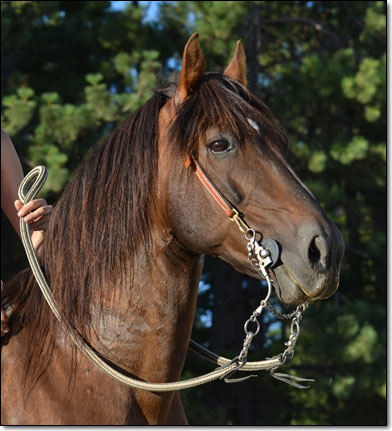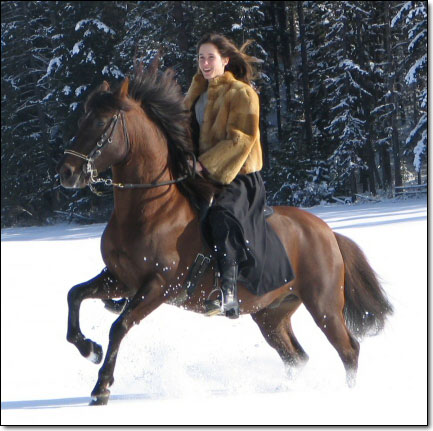 Westwind's Zapateo – Absolutely spectacular 2010 grulla colt by Bribon de San Isidro. This colt is only a yearling and already showing the correctness, execution, quickness and all the qualities to become a highly competitive show horse. Packed with proven producers, Top Ten sires, Fuera con Curso champions and some of the best, most cherished lines in the Paso Fino breed. Click on his video here and prepare to be amazed! Pedigree SOLD!

About his sire: Bribon de San Isidro: 2001 Classic Fino stallion, 2009 PFHA National CH Classic Fino Stallion, 2006 Colombian National Champion and the best show horse of the year. Multiple Grade A wins and Championships in Colombia 2004-2006. Sire of Sensacion de Villa Gloria (2010 Fedequinas Nationals, Colombia, 1st place fino filly in her age group. Centauro de la Cruz (2010 Fedequinas Nationals, Colombia, 1st place fino colt in his age group).

About his dam: Flying M Fabola x Cafeto del Juncal x Capuchino. Fabola is a show horse with spectacular execution. Her dam, Princessa de Montana is proven producer of Fino show horses.
National champions on the mare's side, national/ international, Fuera con Curso and top ten sires on both.
Alferez de Dictador - Stunning buckskin Paso Fino colt by Flying M Dictador. Dam: Odisea de Nevado, a buckskin mare by Terron Colorado x Resorte Cuarto. Alferez is an eye-catching buckskin colt with 4 white fetlocks, a frosted black mane and tail and black tipped ears. He has a beautiful correct, upright neck, straight legs and a big hip. SOLD